Committed to quality—from concept, to print, and beyond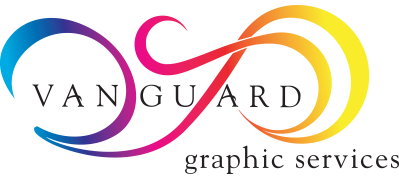 Vanguard Graphic Services is committed to providing quality design and printing services for small to medium sized businesses. Our goal is to deliver creative, on-target and on-budget designs every time.
It takes listening intently to the client's requests, developing a strong sense for each business' true personality, and then using that information to accurately portray an image based on that company's goals and individualized needs. We ensure that the client's audience is spoken to in the same consistent tone as their brand emerges.
We know how important it is to accommodate your deadlines and budget, give careful attention to the details that make each project a success, and still appreciate the value of a handshake and a promise.
What is your vision?
With over 20 years of
experience

,
we welcome the opportunity to
discuss your particular design needs.
© Vanguard Graphic Services 2015